Copyright © 2006-2011 Recharge Now Pvt Limited
Contents copy rights 2009. This is the property of Recharge Now and any unauthorised copy is prohibited.
Designed and Developed by Recharge Now Online Team.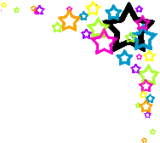 DISHTV-SUNDIRECT-

TATASKY

-BIGTV-AIRTEL-D2H
MOBILE & UKASH,DELLMONT,BETAMAX(VOIP)
I will Recharge Your Account within 15 minutes

VISITORS

"One Stop Shop for all your recharge cards, topup cards and calling cards"

எமது ஆக்கங்களை வேறு தளங்களில் பிரசுரிப்பதோ மறுபதிப்பு செய்வதோ முற்றிலும் மறுக்கப்பட்டுள்ளது
அடுத்தவன் உழைப்பில் வாழ நினைக்காதே இந்த இணயதள தகவலை கொப்பி அடிக்காதே
DO NOT COPY THIS WEBSITE


எமது Recharge Now Online Shop க்கு வேறு கிளைகள் இல்லை